Florida(FL) MEGA Millions Least Winning Pairs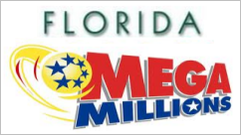 Updated: Wednesday, December 31st, 1969 07:00 PM
Use the information listed on this page to identify the 50 least winning pairs of Florida(FL) MEGA Millions. We update this page after each draw.
Florida(FL) MEGA Millions is designed as a lottery game that consists of choosing 5 winning numbers from a pool of 75 numbers, and a number from a separate set of 15 numbers. The 75 numbers have 2775 possible pair combinations, and the 5 numbers resulted from each MEGA Millions draw have 10 pair combinations. According to statistics, one pair combination should appear every 277 draws.
By combining our least winning pairs, with our Power Picks, you can easily generate potentially successful combinations.
The 50 least winning pairs of MEGA Millions are calculated based on 1285 draws that have taken place Fri Jun 24, 2005 (14-43-44-50-56-07) through Tue Oct 17, 2017 (31-45-49-56-70-11-5-5).
In the total of 1285 draws, each pair combination is expected to appear 4 times. These below 50 least winning pairs obviously have below average performance.
Florida(FL) MEGA Millions Least Winning Pairs
Rank
Number 1
Number 2
Appears
1

1

59

0
2

1

60

0
3

1

61

0
4

1

64

0
5

1

67

0
6

1

70

0
7

1

71

0
8

1

74

0
9

2

67

0
10

2

69

0
11

3

69

0
12

4

60

0
13

4

61

0
14

4

63

0
15

4

71

0
16

5

70

0
17

5

71

0
18

6

57

0
19

6

59

0
20

6

61

0
21

6

63

0
22

6

67

0
23

6

71

0
24

6

72

0
25

8

60

0
26

8

70

0
27

9

58

0
28

9

59

0
29

9

62

0
30

9

68

0
31

10

61

0
32

10

67

0
33

10

70

0
34

10

71

0
35

11

61

0
36

11

65

0
37

12

57

0
38

12

64

0
39

12

69

0
40

13

58

0
41

13

59

0
42

13

61

0
43

13

66

0
44

13

67

0
45

13

71

0
46

13

75

0
47

14

64

0
48

14

66

0
49

14

67

0
50

14

74

0
Florida MEGA Millions
SUN MON

TUE

WED THU

FRI

SAT


Next Draw: Fri Oct 20, 2017
$20.00 Million
Change: +$5.00 Million