Two winners from California and Wisconsin share $630 million Powerball jackpot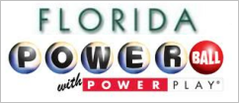 Updated: Thursday, January 6, 2022 12:56 AM
Two winning tickets in Wednesday's Powerball game $630 million drawing were sold in California(1) and Wisconsin(1). The numbers from Wednesday night, January 5th, 2022 were 06, 14, 25, 33, 46 with Power Ball 17. The holders of the winning tickets will now have to decide to either take the 29-year, 30-installment annuity, or the one time cash lump-sum in the amount of $448.4 million before tax withholding. The winning ticket holders are encouraged to sign the ticket, place it in a secure place and contact lottery officials as soon as possible. Jackpot winners have the chance to select the cash value of the jackpot while claimng the prizes. If the winner don't make choice, the payment option will revert to annuity by default.
Along with the jackpot won on Wednesday, January 5th, 2022, Powerball generated more happy winners walked away with huge prizes. There were fourteen 2nd prize winning tickets from Wednesday night's drawing, matching all 5 numbers but not the Powerball number. The 12 second prize winning ticket(s) sold in Arizona(1), California(1), Florida(3), Indiana(1), Maryland(1), Missouri(1), New Jersey(1), New York(2) and Texas(1) won $1 million cash. The other 2 second prize winner(s) from Florida(1) and Georgia(1) also bought Power Play, which doubled the prize to $2 million cash win!
Additional prizes won Wednesday evening included 77 tickets that matched 4 white numbers plus the Powerball and won $10,000. 13 additional players not only matched 4+1, but additionally chose the Power Play option, multiplying the prizes by 4 for a total win of $40,000 each!
There were 285,169 Powewrball winning tickets sold in the state of Florida. There were 3 second prize winning tickets sold in the state of Florida. There were 6 lucky Floridaers matched 4 white ball numbers in addition to the Powerball and won $10,000. There was one lucky Florida winner matched 4 white ball numbers and also the Powerball with Power Play and won $40,000. 593 tickets were sold in the state of Florida which matched either 4 or 3+1 numbers. The lucky ticket holders will receive $100 each. There were 164 lucky Florida players won $200 prize by matching 4 or 3+1 numbers with Power Play purchased.
With 9 different ways to win, the Wednesday night's drawing created 3,071,448 winning tickets nationwide with a total amount of $0 prizes.
The upcoming Powerball game drawing, Saturday night, will feature a jackpot of $20 million with cash option $14.2 million.
Powerball game can be played in 42 states, D.C. and the US Virgin Islands. Each play costs $2. Players can choose to spend 1 extra dollar to buy the Power Play, which increases the original winnings but not grand prize. The minimum Powerball jackpot starts at 40 million dollar. Its annuity option is paid in 30 graduated payments in 29 years. Winners may select one time lump sum cash payout instead.
Wed Jan 05, 2022 Powerball Payout of U.S.
Numbers Matched
Prizes
# Winners
5 of 5 + Powerball
$630,000,000
2
California-1
Wisconsin-1

5 of 5
$1,000,000
12
Arizona-1
California-1
Florida-3
Indiana-1
Maryland-1
Missouri-1
New Jersey-1
New York-2
Texas-1

4 of 5 + Powerball
$50,000
77
4 of 5
$100
1,862
3 of 5 + Powerball
$100
4,531
3 of 5
$7
111,618
2 of 5 + Powerball
$7
91,664
1 of 5 + Powerball
$4
686,720
Powerball Only
$4
1,624,926
Wed Jan 05, 2022 Powerball Payout of US(with PowerPlay)
Numbers Matched
Prizes
# Winners
5 of 5 with Power Play
$2,000,000
2
Florida-1
Georgia-1

4 of 5 + Powerball with Power Play
$100,000
13
4 of 5 with Power Play
$200
397
3 of 5 + Powerball with Power Play
$200
1,006
3 of 5 with Power Play
$14
24,540
2 of 5 + Powerball with Power Play
$14
20,171
1 of 5 + Powerball with Power Play
$8
149,957
Powerball Only with Power Play
$8
353,950
Wed Jan 05, 2022 Powerball Payout of Florida(w/o PowerPlay)
Numbers Matched
Prizes
# Winners
5 of 5 + Powerball
$630,000,000
0
5 of 5
$1,000,000
3
4 of 5 + Powerball
$50,000
6
4 of 5
$100
169
3 of 5 + Powerball
$100
424
3 of 5
$7
10,284
2 of 5 + Powerball
$7
8,475
1 of 5 + Powerball
$4
62,401
Powerball Only
$4
147,132
Wed Jan 05, 2022 Powerball Payout of Florida(with PowerPlay)
Numbers Matched
Prizes
# Winners
5 of 5 with Power Play
$0
1
4 of 5 + Powerball with Power Play
$2,000,000
1
4 of 5 with Power Play
$100,000
44
3 of 5 + Powerball with Power Play
$200
120
3 of 5 with Power Play
$200
2,537
2 of 5 + Powerball with Power Play
$14
2,117
1 of 5 + Powerball with Power Play
$14
15,561
Powerball Only with Power Play
$8
35,894
More Powerball Payouts
Powerball jackpot jumps to 117,000,000; 1 ticket won the second prize


Thursday, May 19th, 2022, 01:53 AM


The jackpot in America's favorite Powerball lottery game continues to grow exciting players all across the country. Because nobody ...... Read More »
Powerball jackpot jumps to 101,000,000 Wednesday; One ticket won the second prize


Tuesday, May 17th, 2022, 01:31 AM


No player picked all the Powerball 5 lotto numbers and the Powerball number for Monday, May 16th, 2022 (that includes you) so ...... Read More »
Monday's Powerball jackpot climbs to 90,000,000; One second prize ticket sold


Sunday, May 15th, 2022, 12:32 AM


The jackpot in America's favorite Powerball lottery is on the move. Since no player correctly hit all 6 numbers in Saturday's ...... Read More »
Nobody hit the jackpot. Powerball jackpot goes to $83 million Saturday night


Thursday, May 12th, 2022, 01:20 AM


The estimated jackpot for Wednesday night's drawing was $68 million. According to Powerball, no one hit every number and the ...... Read More »
Powerball jackpot moves to $68 million Wednesday, May 11th, 2022; One second prize ticket sold


Tuesday, May 10th, 2022, 01:15 AM


Without a grand prize winner in the last drawing, the Powerball multistate lottery game has rolled over its grand prize to $68 ...... Read More »
Monday's Powerball jackpot climbs to $59 million; One player won the second prize


Sunday, May 8th, 2022, 01:11 AM


The grand prize for Monday Powerball rolled up to $59 million (cash value $33.9 million) after no player matched all 6 numbers ...... Read More »
No ticket matched all 6 numbers. Powerball jackpot rolls up to $51 million


Thursday, May 5th, 2022, 12:37 AM


Without a grand prize winner in the last drawing, the Powerball multistate lottery game has rolled over its grand prize to $51 ...... Read More »
No jackpot winning ticket sold. Wednesday's Powerball jackpot goes to $27 million


Tuesday, May 3rd, 2022, 01:32 AM


Wednesday's Powerball lottery jackpot will be worth a projected $27 million (cash option $16.1 million), since no player hit all 6 ...... Read More »
Powerball jackpot rolls up to $27 million Monday, May 2nd, 2022; 2 players matched the first five numbers


Sunday, May 1st, 2022, 01:06 AM


The jackpot in the multi-state Powerball lottery drawing rolled up to $27 million for the Monday drawing. The cash value will be ...... Read More »
$454 million Powerball jackpot won in Arizona


Thursday, April 28th, 2022, 01:04 AM


A single ticket sold in Arizona was the only ticket that matched all 5 lotto numbers and the Powerball to claim the $454 million ...... Read More »
Florida Powerball
SUN MON TUE

WED

THU FRI

SAT


Next Draw: Sat May 21, 2022
117,000,000
Change: +16,000,000