No one matched all 6 numbers last night. Powerball jackpot breaks to $264 million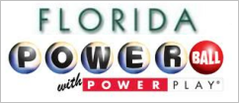 Updated: Tuesday, November 30, 2021 01:37 AM
The multi-state Powerball game grand prize has rolled up to a projected $264 million dollars after there was no grand prize winner in Monday's drawing. The lump-sum cash payout will be $186.7 million up for grab. The numbers from Monday, November 29th, 2021 drawing were 18-26-28-38-47 with Power Ball number 17. No one won the Powerball jackpot in the past 63 draws since Wednesday, June 16th, 2021. One lucky winner from won the $31.00 million top prize in Saturday, June 12th, 2021 drawing.
Even though the jackpot was not hit Monday evening, Powerball did produce some big winners. A total of 5 lucky players won the third prize. These included 4 tickets that matched four white ball numbers as well as the Powerball and won $10,000.
Also, 246 tickets matched 4 of the 5 lotto numbers. Those tickets are each worth $100. There were 68 tickets matched 4 white ball with Power Play option, doubled the winnings to a total win of $200 each! Other prizes won Monday evening included 513 tickets that matched 3 white numbers as well as the Powerball and won $100. 165 additional tickets at this prize level were also purchased with the Power Play option that doubled the prize to $200 cash.
With nine different prize tiers, the Monday night's drawing produced 406,885 winning tickets across the nation with a total amount of $0 prizes.
Powerball is an American popular lottery game sold in 44 lottery jurisdictions as a shared jackpot game. Powerball drawings are held 2 times a week every Wednesday and Saturday night at 10:59 p.m. Eastern Time. Powerball lottery uses a 5/69 (white balls) + 1/26 (Powerballs) matrix from which winning numbers are chosen. Each play costs $2. Players can choose to pay 1 extra dollar to purchase the Power Play, which multiplies the winnings but not jackpot. The odds of winning any prizes is about 1 to 32. The chances of winning Powerball grand prize are about 1 in 292 million. The minimum Powerball grand prize is 40 million dollar. Its annuity option is paid in 30 graduated payments. Winners can select one-time lump sum cash payout option instead.
Mon Nov 29, 2021 Powerball Payout of U.S.
Numbers Matched
Prizes
# Winners
5 of 5 + Powerball
$243,000,000
0
5 of 5
$1,000,000
0
4 of 5 + Powerball
$50,000
4
4 of 5
$100
246
3 of 5 + Powerball
$100
513
3 of 5
$7
14,329
2 of 5 + Powerball
$7
11,104
1 of 5 + Powerball
$4
84,979
Powerball Only
$4
202,162
Mon Nov 29, 2021 Powerball Payout of US(with PowerPlay)
Numbers Matched
Prizes
# Winners
5 of 5 with Power Play
$2,000,000
0
4 of 5 + Powerball with Power Play
$100,000
1
4 of 5 with Power Play
$200
68
3 of 5 + Powerball with Power Play
$200
165
3 of 5 with Power Play
$14
4,259
2 of 5 + Powerball with Power Play
$14
3,217
1 of 5 + Powerball with Power Play
$8
25,208
Powerball Only with Power Play
$8
60,630
Mon Nov 29, 2021 Powerball Payout of Florida(w/o PowerPlay)
Numbers Matched
Prizes
# Winners
5 of 5 + Powerball
$243,000,000
0
5 of 5
$1,000,000
0
4 of 5 + Powerball
$50,000
0
4 of 5
$100
23
3 of 5 + Powerball
$100
45
3 of 5
$7
1,191
2 of 5 + Powerball
$7
979
1 of 5 + Powerball
$4
7,260
Powerball Only
$4
16,796
Mon Nov 29, 2021 Powerball Payout of Florida(with PowerPlay)
Numbers Matched
Prizes
# Winners
5 of 5 with Power Play
$0
0
4 of 5 + Powerball with Power Play
$2,000,000
0
4 of 5 with Power Play
$100,000
12
3 of 5 + Powerball with Power Play
$200
10
3 of 5 with Power Play
$200
404
2 of 5 + Powerball with Power Play
$14
316
1 of 5 + Powerball with Power Play
$14
2,675
Powerball Only with Power Play
$8
6,143
More Powerball Payouts
Powerball jackpot builds to 26,000,000 Monday night; 1 second prize ticket sold


Sunday, August 7th, 2022, 01:23 AM


The multi-state Powerball lottery grand prize has went to 26,000,000 dollars after there was no jackpot winner in Saturday's ...... Read More »
A winner from Pennsylvania took 202,000,000 jackpot from the Powerball drawing Wednesday night


Thursday, August 4th, 2022, 01:37 AM


A single ticket sold in Pennsylvania matched all six numbers in Wednesday night's Powerball game drawing, worth approximately ...... Read More »
No ticket matched all 6 numbers last night. Huge Powerball jackpot up for grabs Wednesday night


Tuesday, August 2nd, 2022, 01:39 AM


The Powerball multi-state lottery grand prize built to 202,000,000 (cash option $119.5 million) Wednesday night when there were no ...... Read More »
Monday's Powerball jackpot rises to 187,000,000; One second prize ticket sold


Sunday, July 31st, 2022, 12:40 AM


There was no ticket sold hit all five lotto numbers plus the Powerball number in the last multi-state Powerball draw, and the ...... Read More »
No jackpot ticket sold last night. Saturday's Powerball jackpot breaks to 170,000,000


Thursday, July 28th, 2022, 01:23 AM


The projected jackpot for Wednesday night's drawing was 145,000,000. According to Powerball, no player hit every number and the ...... Read More »
Wednesday's Powerball jackpot goes to 145,000,000; One ticket matched the first five numbers


Tuesday, July 26th, 2022, 01:13 AM


The jackpot in the Powerball multi-state lottery game has been increased to 145,000,000. The cash value will be $85.7 million. The ...... Read More »
Monday's Powerball jackpot builds to 130,000,000; 1 ticket matched the first 5 numbers


Sunday, July 24th, 2022, 01:08 AM


The Powerball game jackpot has jumped up to a projected 130,000,000 (cash value $76.8 million) for the next drawing in the ...... Read More »
No jackpot ticket sold last night. Saturday's Powerball jackpot moves to 119,000,000


Thursday, July 21st, 2022, 01:17 AM


The grand prize in the Powerball multi-state lottery game has been rolled up to 119,000,000. The lump-sum cash payout stands at an ...... Read More »
Nobody matched all 6 numbers last night. Wednesday's Powerball jackpot increases to 101,000,000


Tuesday, July 19th, 2022, 01:58 AM


There were no Powerball lottery grand prize winners for Monday's 89,000,000 dollar drawing, so the jackpot will go to 101,000,000 ...... Read More »
Monday's Powerball jackpot moves to 89,000,000; Two second prize tickets sold


Sunday, July 17th, 2022, 12:45 AM


With no winner in the last drawing, the Powerball grand prize is going to be worth 89,000,000 (cash value $51.7 million) the next ...... Read More »
Florida Powerball
SUN MON TUE

WED

THU FRI

SAT


Next Draw: Wed Aug 10, 2022
35,000,000
Change: +9,000,000