No one won the jackpot. Wednesday's Powerball jackpot jumps to $156 million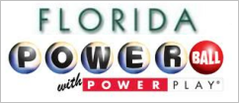 Updated: Sunday, October 15, 2017 01:36 AM
Wednesday's Powerball lottery grand prize is going to be worth $156 million (lump-sum cash payout $98.3 million), since nobody hit all six numbers in Saturday night's drawing. The numbers drawn Saturday night, October 14th, 2017 were 32-37-56-66-69 with Power Ball number 11.
Though there was no jackpot winner Saturday evening, some people still walked away with huge prizes. A total of 13 lucky players won the third prize with or without Power Play option. There were 1 tickets matched 4+1 with Power Play option, multiplying the winnings by 4 for a total win of $40,000 each!
Also, 332 tickets matched 4 of the 5 lotto numbers. Those tickets are each worth $100. There were 61 tickets matched 4 white ball with Power Play option, doubled the prizes to a total win of $200 each! There were 775 tickets that matched 3 white ball numbers as well as the Powerball and also won $100. 170 additional players not only matched 3+1, and also purchased the Power Play option, doulbled the prizes to $200 cash each ticket.
There were 67,719 Powewrball winning tickets sold in the state of Florida. There were 2 lucky Florida winners matched 4 lotto numbers plus the Powerball and won $10,000. There were 96 lucky Florida players won $100 prize by matching 4 or 3+1 numbers. There were 22 lucky Florida winners won $200 prize by matching 4 or 3+1 numbers with Power Play purchased.
With nine prize tiers, there were a total of 692,905 tickets nationwide won $4,932,372 prizes in the Saturday, October 14th, 2017 drawing.
Powerball lottery can be played in 42 states, D.C. and the US Virgin Islands. Each play costs $2. Players can choose to pay $1 extra to purchase the Power Play option, which increases the original prizes but not grand prize. The odds of winning is about 1 to 32. The odds of winning Powerball jackpot are about 1 in 292 million. The minimum Powerball jackpot is $40,000,000. Its annuity option is paid in 30 graduated payments. Winners can choose one lump sum cash payout instead.
Sat Oct 14, 2017 Powerball Payout of U.S.
Numbers Matched
Prizes
# Winners
5 of 5 + Powerball(Jackpot)
$143,000,000
0
5 of 5
$1,000,000
0
4 of 5 + Powerball
$50,000
12
4 of 5
$100
332
3 of 5 + Powerball
$100
775
3 of 5
$7
19,468
2 of 5 + Powerball
$7
17,105
1 of 5 + Powerball
$4
139,783
Powerball Only
$4
383,237
Sat Oct 14, 2017 Powerball Payout of US(with PowerPlay)
Numbers Matched
Prizes
# Winners
5 of 5
$2,000,000
0
4 of 5 + Powerball
$150,000
1
4 of 5
$300
61
3 of 5 + Powerball
$300
170
3 of 5
$21
4,071
2 of 5 + Powerball
$21
3,790
1 of 5 + Powerball
$12
32,218
Powerball Only
$12
91,882
Sat Oct 14, 2017 Powerball Payout of Florida(w/o PowerPlay)
Numbers Matched
Prizes
# Winners
5 of 5 + Powerball(Jackpot)
$0
0
5 of 5
$1,000,000
0
4 of 5 + Powerball
$50,000
2
4 of 5
$100
26
3 of 5 + Powerball
$100
70
3 of 5
$7
1,605
2 of 5 + Powerball
$7
1,506
1 of 5 + Powerball
$4
12,740
Powerball Only
$4
36,197
Sat Oct 14, 2017 Powerball Payout of Florida(with PowerPlay)
Numbers Matched
Prizes
# Winners
5 of 5
$2,000,000
0
4 of 5 + Powerball
$150,000
0
4 of 5
$300
5
3 of 5 + Powerball
$300
17
3 of 5
$21
437
2 of 5 + Powerball
$21
401
1 of 5 + Powerball
$12
3,730
Powerball Only
$12
10,983
More Powerball Payouts
No one won the jackpot. Wednesday's Powerball jackpot jumps to $156 million


Sunday, October 15th, 2017, 01:36 AM


Wednesday's Powerball lottery grand prize is going to be worth $156 million (lump-sum cash payout $98.3 million), since nobody hit ...... Read More »
Powerball jackpot rolls up to $143 million; One second prize ticket sold


Thursday, October 12th, 2017, 01:41 AM


With no winner in the last drawing, the Powerball lottery grand prize will be worth an estimated $143 million (cash value $89 ...... Read More »
Powerball jackpot leaps to $128 million Wednesday, October 11th, 2017; One second prize ticket sold


Sunday, October 8th, 2017, 01:47 AM


With no winner in the latest draw, the Powerball lottery grand prize is going to be worth $128 million (lump-sum cash payout $79.7 ...... Read More »
No one won the jackpot last night. Powerball jackpot jumps to $112 million Saturday, October 7th, 2017


Thursday, October 5th, 2017, 12:39 AM


Wall Street is not the only place where fortunes are made and lost these days. One fortune is going to be up for grabs on ...... Read More »
No jackpot winning ticket sold. Powerball jackpot increases to $94 million Wednesday


Sunday, October 1st, 2017, 12:55 AM


The jackpot in the Powerball multi-state lottery game has been rolled up to $94 million. The cash option will be $58.8 million. ...... Read More »
Powerball jackpot breaks to $80 million Saturday, September 30th, 2017; Four players matched the first 5 numbers


Thursday, September 28th, 2017, 01:22 AM


The projected grand prize for Wednesday night's drawing was $66 million. According to official Powerball, no player matched every ...... Read More »
Powerball jackpot rises to $66 million Wednesday night; 1 ticket won the second prize


Sunday, September 24th, 2017, 01:08 AM


The MUSL lottery official announced that the Saturday, September 23rd, 2017, POWERBALL's drawing resulted in a rollover, producing ...... Read More »
Saturday's Powerball jackpot jumps to $53 million; One ticket won the second prize


Thursday, September 21st, 2017, 01:15 AM


The grand prize in America's favorite Powerball lottery is on the move. Because nobody correctly hit all 6 winning numbers in ...... Read More »
$132 million Powerball jackpot won in Colorado


Sunday, September 17th, 2017, 01:06 AM


One single player has won the jackpot from the most recent Powerball lottery drawing. Lottery officials said the winning ticket ...... Read More »
Powerball jackpot climbs to $132 million Saturday; 1 second prize ticket sold


Thursday, September 14th, 2017, 01:42 AM


The Powerball game jackpot is on the move again. The grand prize for the Saturday, September 16th, 2017 drawing moves to $132 ...... Read More »
Florida Powerball
SUN MON TUE

WED

THU FRI

SAT


Next Draw: Wed Oct 18, 2017
$156.00 Million
Change: +$13.00 Million