Powerball jackpot builds to $112,000,000 Saturday; 1 player won the second prize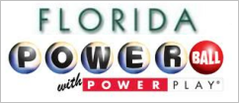 Updated: Thursday, March 23, 2023 12:58 AM
The jackpot in America's favorite Powerball lottery is on the move. Because nobody correctly matched all 5 white ball numbers and the Powerball number in Wednesday's drawing, the grand prize will increase to a projected 112,000,000! The lump-sum cash payout stands at $60.3 million up for grab. The numbers from Wednesday night, March 22nd, 2023 were 27-28-37-50-57 and Powerball number was 05. There was no jackpot winning ticket sold in the past 268 draws since Wednesday, June 16th, 2021. One lucky winner from won the $31.00 million top prize in Saturday, June 12th, 2021 drawing.
Though the jackpot was not hit Wednesday evening, some players still walked away with large winnings. There was only one 2nd prize winning ticket from Wednesday night's drawing, matching all five white ball numbers but not the Powerball number. The one lucky ticket(s) bought in West Virginia, each won $1,000,000 cash by matching all 5 white ball numbers.
Other prizes won Wednesday evening included 10 tickets that matched four white ball numbers as well as the Powerball and won $10,000. 2 additional players not only matched 4+1, but also purchased the Power Play option, multiplying the winnings by 4 for a total win of $40,000 each! Additional prizes won Wednesday night included 135 tickets that matched 4 white numbers and won $100. 53 additional tickets at this prize level were also wisely bought with the Power Play option that doubled the prize to $200 cash! 402 tickets matched three of the five lotto numbers, as well as the Powerball number. These tickets are also each worth $100. There were 144 tickets matched 3+1 with Power Play option, doubled the winnings to win a total win of $200 each.
There were 32,903 Powewrball winning tickets sold in the state of Florida. There were three lucky Floridaers matched 4 white ball numbers and also the Powerball and won $10,000. There were 41 lucky Floridaers won $100 prize by matching 4 or 3+1 numbers. 23 tickets were sold in the state of Florida which matched either 4 or 3+1 numbers with Power Play. The lucky ticket holders will receive $200 each.
With nine different ways to win, there were 361,025 tickets nationwide won $0 prizes in the Wednesday, March 22nd, 2023 drawing.
Powerball is one of the most popular lottery games in the U.S. sold in 44 participating states as a shared jackpot game. Powerball drawings are held every Wednesday and Saturday at 10:59 p.m. Eastern Time. The minimum Powerball grand prize is $40 million. The annuity option is paid in 30 graduated installments. Winners may select one lump sum cash payout option instead.
Wed Mar 22, 2023 Powerball Payout of U.S.
Numbers Matched
Prizes
# Winners
5 of 5 + Powerball
$96,000,000
0
5 of 5
$1,000,000
1
West Virginia-1

4 of 5 + Powerball
$50,000
10
4 of 5
$100
135
3 of 5 + Powerball
$100
402
3 of 5
$7
9,696
2 of 5 + Powerball
$7
8,625
1 of 5 + Powerball
$4
70,498
Powerball Only
$4
172,141
Wed Mar 22, 2023 Powerball Payout of US(with PowerPlay)
Numbers Matched
Prizes
# Winners
5 of 5 with Power Play
$2,000,000
0
4 of 5 + Powerball with Power Play
$100,000
2
4 of 5 with Power Play
$200
53
3 of 5 + Powerball with Power Play
$200
144
3 of 5 with Power Play
$14
3,495
2 of 5 + Powerball with Power Play
$14
3,281
1 of 5 + Powerball with Power Play
$8
26,684
Powerball Only with Power Play
$8
65,858
Wed Mar 22, 2023 Powerball Payout of Florida(w/o PowerPlay)
Numbers Matched
Prizes
# Winners
5 of 5 + Powerball
$96,000,000
0
5 of 5
$1,000,000
0
4 of 5 + Powerball
$50,000
3
4 of 5
$100
11
3 of 5 + Powerball
$100
30
3 of 5
$7
870
2 of 5 + Powerball
$7
855
1 of 5 + Powerball
$4
6,442
Powerball Only
$4
15,760
Wed Mar 22, 2023 Powerball Payout of Florida(with PowerPlay)
Numbers Matched
Prizes
# Winners
5 of 5 with Power Play
$2,000,000
0
4 of 5 + Powerball with Power Play
$100,000
0
4 of 5 with Power Play
$200
5
3 of 5 + Powerball with Power Play
$200
18
3 of 5 with Power Play
$14
316
2 of 5 + Powerball with Power Play
$14
271
1 of 5 + Powerball with Power Play
$8
2,405
Powerball Only with Power Play
$8
5,917
More Powerball Payouts
Saturday's Powerball jackpot breaks to 112,000,000; One ticket matched the first 5 numbers


Thursday, March 23rd, 2023, 01:32 AM


The Powerball lottery grand prize increased since nobody hit all 5 lotto numbers and the Powerball number from Wednesday night's ...... Read More »
No jackpot ticket sold last night. Powerball jackpot rises to $96,000,000 Wednesday night


Tuesday, March 21st, 2023, 12:37 AM


The grand prize in America's favorite Powerball lottery game continues to climb exciting players all across the country. Since no ...... Read More »
Monday's Powerball jackpot goes to 86,000,000; One ticket matched the first five numbers


Sunday, March 19th, 2023, 01:31 AM


With no winner in the latest drawing, the Powerball game jackpot is going to be worth an estimated 86,000,000 (cash option $46.3 ...... Read More »
Nobody hit the jackpot. Powerball jackpot rolls up to $78,000,000


Thursday, March 16th, 2023, 12:51 AM


Saturday's Powerball game jackpot will be worth an estimated 78,000,000 (cash option $41.1 million), since no one hit all six ...... Read More »
Powerball jackpot leaps to $63,000,000 Wednesday, March 15th, 2023; One player won the second prize


Tuesday, March 14th, 2023, 01:25 AM


No one won Monday night's Powerball game drawing, worth 52,000,000, bringing the projected jackpot on Wednesday to 63,000,000. The ...... Read More »
Monday's Powerball jackpot jumps to 52,000,000; 1 second prize ticket sold


Sunday, March 12th, 2023, 12:59 AM


The jackpot for Monday Powerball game jumped to 52,000,000 (cash option $27.4 million) after no player hit all five lotto numbers ...... Read More »
Saturday's Powerball jackpot rolls up to $45,000,000; One second prize ticket sold


Thursday, March 9th, 2023, 01:29 AM


Without a grand prize winner in the latest drawing, the Powerball multistate lottery game has rolled over the jackpot to ...... Read More »
No one won the jackpot last night. Powerball jackpot jumps to 31,000,000 Wednesday night


Tuesday, March 7th, 2023, 12:30 AM


Wednesday's Powerball lottery grand prize increased to 31,000,000, because no ticket matched all six winning numbers drawn Monday ...... Read More »
One single Powerball winning ticket worth 161,000,000 was sold in Virginia


Sunday, March 5th, 2023, 01:21 AM


Somebody in Virginia won the 161,000,000 Powerball lottery drawing Saturday night. The numbers from Saturday, March 4th, 2023 ...... Read More »
Powerball jackpot builds to 161,000,000 Saturday; Three players matched the first five numbers


Thursday, March 2nd, 2023, 12:34 AM


The Powerball lottery jackpot increased since no one hit all 6 numbers from Wednesday night's 143,000,000 drawing. The next ...... Read More »
Florida Powerball
SUN

MON

TUE

WED

THU FRI

SAT


Next Draw: Sat Mar 25, 2023
$112,000,000
Change: +$16,000,000