The jackpot for Saturday's Powerball drawing soars to $216 million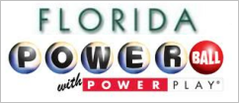 Updated: Thursday, November 26, 2020 01:37 AM
With no winner in the latest draw, the Powerball lottery jackpot will be worth a projected $216 million (cash value $168.4 million) the next time the multistate lottery is played on Saturday. The amount carried over since no player hit all 6 winning numbers to win the $202 million grand prize Wednesday night. The winning numbers from Wednesday night, November 25th, 2020 were 02, 57, 58, 60, 65 and Powerball was 26.
Even though there was no jackpot winner Wednesday evening, some people still walked away with huge pile of cash. There were a total of 21 3rd prize winners. 3 additional tickets of this prize level were also wisely bought with the Power Play option that multiplied the prize 4 times to $40,000 cash!
Additional prizes won Wednesday evening included 283 tickets that matched four white ball numbers and won $100. 80 additional players not only matched 4 white ball, but also bought the Power Play option, double the winnings to a total win of $200 each! There were 800 tickets that matched 3 white ball numbers plus the Powerball and also won $100. 176 additional players not just matched 3+1, but additionally bought the Power Play option, doulbled the prizes to $200 cash each ticket.
There were 54,974 Powewrball winning tickets sold in the state of Florida. 2 tickets sold in Florida matched 4 white ball numbers plus the Powerball. These lucky ticket holders will receive $10,000 cash each. There were 106 lucky Florida winners won $100 prize by matching 4 or 3+1 numbers. There were 27 lucky Florida players won $200 prize by matching 4 or 3+1 numbers with Power Play purchased.
With 9 different prize tiers, there were 651,228 tickets across U.S. won $0 prizes in the Wednesday, November 25th, 2020 drawing.
Powerball is one of the most popular lottery games in the U.S. can be played in 44 participating states as a shared jackpot game. The odds of winning is about 1 to 32. The odds of matching all six Powerball numbers are about 1 in 292 million. The minimum Powerball advertised grand prize is 40 million dollar. The annuity option is paid in 30 graduated installments in 29 years. Winners can select one time lump sum cash payout instead.
Wed Nov 25, 2020 Powerball Payout of U.S.
Numbers Matched
Prizes
# Winners
5 of 5 + Powerball
$202,000,000
0
5 of 5
$1,000,000
0
4 of 5 + Powerball
$50,000
18
4 of 5
$100
283
3 of 5 + Powerball
$100
800
3 of 5
$7
19,807
2 of 5 + Powerball
$7
16,463
1 of 5 + Powerball
$4
133,630
Powerball Only
$4
344,032
Wed Nov 25, 2020 Powerball Payout of US(with PowerPlay)
Numbers Matched
Prizes
# Winners
5 of 5 with Power Play
$2,000,000
0
4 of 5 + Powerball with Power Play
$100,000
3
4 of 5 with Power Play
$200
80
3 of 5 + Powerball with Power Play
$200
176
3 of 5 with Power Play
$14
5,017
2 of 5 + Powerball with Power Play
$14
4,162
1 of 5 + Powerball with Power Play
$8
34,889
Powerball Only with Power Play
$8
91,868
Wed Nov 25, 2020 Powerball Payout of Florida(w/o PowerPlay)
Numbers Matched
Prizes
# Winners
5 of 5 + Powerball
$202,000,000
0
5 of 5
$1,000,000
0
4 of 5 + Powerball
$50,000
2
4 of 5
$100
30
3 of 5 + Powerball
$100
76
3 of 5
$7
1,520
2 of 5 + Powerball
$7
1,311
1 of 5 + Powerball
$4
10,639
Powerball Only
$4
27,717
Wed Nov 25, 2020 Powerball Payout of Florida(with PowerPlay)
Numbers Matched
Prizes
# Winners
5 of 5 with Power Play
$0
0
4 of 5 + Powerball with Power Play
$2,000,000
0
4 of 5 with Power Play
$100,000
9
3 of 5 + Powerball with Power Play
$200
18
3 of 5 with Power Play
$200
446
2 of 5 + Powerball with Power Play
$14
410
1 of 5 + Powerball with Power Play
$14
3,539
Powerball Only with Power Play
$8
9,257
More Powerball Payouts
The jackpot for Saturday's Powerball drawing soars to $216 million


Thursday, November 26th, 2020, 01:37 AM


With no winner in the latest draw, the Powerball lottery jackpot will be worth a projected $216 million (cash value $168.4 ...... Read More »
The jackpot for Wednesday's Powerball drawing soars to $202 million


Sunday, November 22nd, 2020, 01:56 AM


The Powerball lottery grand prize increased because no player matched all 5 lotto numbers and the Powerball number from Saturday ...... Read More »
No jackpot winning ticket sold last night. Powerball jackpot leaps to $192 million Saturday night


Thursday, November 19th, 2020, 12:47 AM


Saturday's Powerball game jackpot will be worth $192 million (cash option $149 million), since no one hit all 5 lotto numbers plus ...... Read More »
No one hit the jackpot last night. Wednesday's Powerball jackpot increases to $179 million


Sunday, November 15th, 2020, 01:02 AM


The MUSL lottery official announced that the Saturday, November 14th, 2020, POWERBALL's drawing resulted in a rollover, generating ...... Read More »
Powerball jackpot breaks to $168 million; 1 second prize ticket sold


Thursday, November 12th, 2020, 01:42 AM


The Powerball game jackpot is on the move again. The grand prize for the Saturday, November 14th, 2020 drawing leaps to $168 ...... Read More »
No jackpot winning ticket sold. Powerball jackpot builds to $158 million


Sunday, November 8th, 2020, 12:51 AM


There were no tickets sold with all 6 winning numbers in the last multi-state Powerball lottery draw, and the projected grand ...... Read More »
No one matched all 6 numbers last night. Saturday's Powerball jackpot climbs to $149 million


Thursday, November 5th, 2020, 01:46 AM


The jackpot in America's favorite Powerball lottery game continues to increase exciting players all across the nation. Because no ...... Read More »
Wednesday's Powerball jackpot rises to $137 million; 3 tickets won the second prize


Sunday, November 1st, 2020, 12:30 AM


Wednesday's Powerball game grand prize is going to be worth an estimated $137 million (lump-sum cash payout $106.6 million), ...... Read More »
Powerball jackpot builds to $127 million; 2 second prize tickets sold


Thursday, October 29th, 2020, 01:53 AM


Wednesday night's Powerball game drawing has yielded no grand prize winner for the $116 million grand prize. With nobody matched ...... Read More »
Powerball jackpot climbs to $116 million Wednesday, October 28th, 2020; 2 tickets matched the first 5 numbers


Sunday, October 25th, 2020, 01:27 AM


There was no ticket sold with all 5 lotto numbers and the Powerball number in the latest multi-state Powerball lottery draw, and ...... Read More »
Florida Powerball
SUN MON TUE

WED

THU FRI

SAT


Next Draw: Sat Nov 28, 2020
$216.00 Million
Change: +$14.00 Million