The jackpot for Monday's Powerball drawing skyrockets to 785,000,000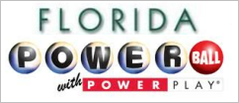 Updated: Sunday, September 24, 2023 01:23 AM
The grand prize in the Powerball multistate lottery game keeps going up and will be up to 785,000,000 for the next drawing on Monday. The lump-sum cash payout will be an estimated $367 million. The amount was rolled over since no one hit all 5 lotto numbers and the Powerball number to win the 750,000,000 grand prize Saturday night. The numbers from Saturday, September 23rd, 2023 drawing were 01, 12, 20, 33, 66 and Powerball number was 21. The Powerball jackpot has been rolling over for 28 draws since Saturday, July 22nd, 2023. One lucky winner from California walked away with 1,000,000,000 top prize in Wednesday, July 19th, 2023 drawing.
Even though the jackpot was not awarded Saturday evening, some people still walked away with large winnings. There were 4 tickets that matched all five white ball numbers and won the 2nd prize. The three second prize winning ticket(s) bought in California(1), Florida(1) and New York(1) won $1 million cash. The other 1 second prize winner(s) from Michigan also purchased Power Play, which doubled the prize to 2 million dollar cash win!
Additional major winners Saturday evening included 30 tickets that matched 4 white ball numbers as well as the Powerball and won $10,000. 9 additional players not only matched 4+1, and also chose the Power Play option, multiplying the prizes by 4 for a total win of $40,000 each!
There were 141,406 Powewrball winning tickets sold in the state of Florida. The lucky Florida ticket won the second prize was sold from . 4 tickets sold in Florida matched 4 lotto numbers in addition to the Powerball. These lucky ticket holders will receive $10,000 cash each. A ticket sold in Florida matched 4 white ball numbers and also the Powerball with Power Play option purchased. The lucky ticket holder will collect $40,000. There were 299 lucky Floridaers won $100 prize by matching 4 or 3+1 numbers. 66 tickets were sold in the state of Florida which matched either 4 or 3+1 numbers with Power Play. The lucky ticket holders will receive $200 each.
With nine prize levels, there were 1,570,363 tickets across the nation won $0 prizes in the Saturday, September 23rd, 2023 drawing.
Powerball lottery is played in 42 states, D.C. and the US Virgin Islands. Each play costs $2. Players can choose to pay 1 extra dollar to buy the Power Play, which increases the original prizes but not grand prize. The overall odds of winning any prizes is about 1 to 32. The odds of winning Powerball jackpot are 1 to 292,201,338. The minimum Powerball advertised grand prize is $40,000,000. The annuity option is paid in 30 graduated installments in 29 years. Winners may choose one-time lump-sum cash payout instead.
Sat Sep 23, 2023 Powerball Payout of U.S.
Numbers Matched
Prizes
# Winners
5 of 5 + Powerball
$750,000,000
0
5 of 5
$1,000,000
3
California-1
Florida-1
New York-1

4 of 5 + Powerball
$50,000
30
4 of 5
$100
846
3 of 5 + Powerball
$100
2,249
3 of 5
$7
56,363
2 of 5 + Powerball
$7
45,366
1 of 5 + Powerball
$4
340,399
Powerball Only
$4
799,932
Sat Sep 23, 2023 Powerball Payout of US(with PowerPlay)
Numbers Matched
Prizes
# Winners
5 of 5 with Power Play
$2,000,000
1
Michigan-1

4 of 5 + Powerball with Power Play
$100,000
9
4 of 5 with Power Play
$200
211
3 of 5 + Powerball with Power Play
$200
600
3 of 5 with Power Play
$14
15,003
2 of 5 + Powerball with Power Play
$14
12,050
1 of 5 + Powerball with Power Play
$8
88,960
Powerball Only with Power Play
$8
208,341
Sat Sep 23, 2023 Powerball Payout of Florida(w/o PowerPlay)
Numbers Matched
Prizes
# Winners
5 of 5 + Powerball
$750,000,000
0
5 of 5
$1,000,000
1
4 of 5 + Powerball
$50,000
4
4 of 5
$100
91
3 of 5 + Powerball
$100
208
3 of 5
$7
5,035
2 of 5 + Powerball
$7
3,966
1 of 5 + Powerball
$4
30,579
Powerball Only
$4
71,009
Sat Sep 23, 2023 Powerball Payout of Florida(with PowerPlay)
Numbers Matched
Prizes
# Winners
5 of 5 with Power Play
$2,000,000
0
4 of 5 + Powerball with Power Play
$100,000
1
4 of 5 with Power Play
$200
16
3 of 5 + Powerball with Power Play
$200
50
3 of 5 with Power Play
$14
1,459
2 of 5 + Powerball with Power Play
$14
1,147
1 of 5 + Powerball with Power Play
$8
8,490
Powerball Only with Power Play
$8
19,350
More Powerball Payouts
Table 'statelottery.lottery_news' doesn't exist