Florida Cash 3 Evening Results, Intelligent Picks, Lotto Wheels
Updated: Wednesday, December 31st, 1969 07:00 PM
Florida Cash 3 Evening | FL Cash 3 Evening Results | Flalottery Cash 3 Evening
#
Draw Date
Winning Numbers
Power Ball
PowerPlay
Sat Aug 12, 2017
Wed Aug 09, 2017
Sat Aug 05, 2017
Wed Aug 02, 2017
Sat Jul 29, 2017
Wed Jul 26, 2017
Sat Jul 22, 2017
Wed Jul 19, 2017
Sat Jul 15, 2017
Wed Jul 12, 2017
Place mouse over or click to view


Florida(FL) Cash 3 Evening Prizes and Odds

Florida Cash 3 Evening News and Payout for Saturday, August 12th, 2017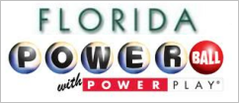 Updated: Sunday, August 13, 2017 12:41 AM
The grand prize in America's favorite Powerball lottery game continues to move up exciting players all across the nation. Because no one correctly hit all five white ball numbers and the Powerball number in Wednesday's drawing the jackpot will move to an estimated $430 million! The lump-sum cash payout will be an estimated $273.4 million. The numbers from Saturday night, August 12th, 2017 were 20-24-26-35-49 and Powerball was 19. The Powerball jackpot has been rolling over for eighteen draws since Wednesday, June 14th, 2017. One lucky winner from California won the $435.00 million top prize in Saturday, June 10th, 2017 drawing.
Even though the grand prize was not awarded Saturday evening, some people still walked away with huge pile of cash. There were 5 tickets that matched all 5 white ball numbers and won the second prize. The 5 lucky ticket(s) purchased in California(2), Illinois(1), New York(1) and Texas(1), each won 1 million dollar cash by matching all 5 white ball numbers.
Other prizes won Saturday evening included 59 tickets that matched 4 white ball numbers plus the Powerball and won $10,000. There were 5 tickets matched 4+1 with Power Play option, multiplying the winnings by 4 for a total win of $40,000 each! Other prizes won Saturday night included 1168 tickets that matched four white ball numbers and won $100. 215 additional players not only matched 4 white ball, but additionally purchased the Power Play option, double the winnings to a total win of $200 each! Additional prizes won Saturday evening included 3058 tickets that matched 3 white numbers together with Powerball and won $100. 505 additional tickets of this prize level were also purchased with the Power Play option that doubled winnings to $200 cash.
There were 168,246 Powewrball winning tickets sold in the state of Florida. Three tickets sold in Florida matched 4 white ball numbers plus the Powerball. These lucky ticket holders will receive $10,000 cash each. There were 302 lucky Florida players won $100 prize by matching 4 or 3+1 numbers. 65 tickets were sold in the state of Florida which matched either 4 or 3+1 numbers with Power Play. The lucky ticket holders will collect $200 each.
With nine different ways to win, there were 2,135,508 tickets across the nation won $19,405,559 prizes in the Saturday, August 12th, 2017 drawing.
Powerball is one of the most popular lottery games in the U.S. sold in 44 member states as a shared jackpot game. Each play costs $2. Players can choose to pay $1 extra to buy the Power Play, which multiplies the original prizes but not grand prize. The minimum Powerball jackpot starts at $40,000,000. Its annuity option is paid in 30 graduated installments in 29 years. Winners may select one lump sum cash payout instead.
Click here for detailed information of Florida Cash 3 Evening payout and news.
About Florida Powerball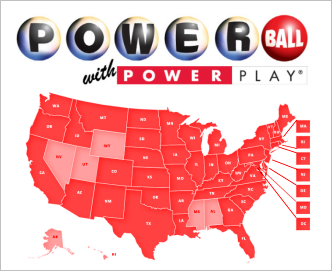 The Florida Powerball has become a well-known lottery game that is sold in 45 jurisdictions. Powerball tickets began going on sale January 4, 2009. The first drawing was January 7, 2009. All member lotteries help contribute a percentage of the sales to a top-prize pool which allows the jackpot to grow higher and higher. To start with, the jackpot is $40 million. This is known to be the largest jackpot in any lottery game. There are 9 different levels of prizes and there are also lower-tier prizes that can range from $4 to as high as $1 million. With the Power Play prizes can be as high as $2 million.
This is a game that is played in a number of other states and as with other games that are offered by the Florida Lottery, the Florida Powerball profits are transferred to the Trust Fund to help benefit the state's education.
It costs $2 to play the Florida Powerball but if you play the Power Play it is $3 per play. The jackpots in this game can get pretty steep and the record highest jackpot was $587.5 million and this was shared by two people. One who lived in Missouri and the other person lived in Arizona. This was won on November 28, 2012.
As far as setting the jackpot for the Florida Powerball, the MUSL sets the advertised jackpot. The jackpots get calculated based on the sales for the drawing, any funds that may have rolled over from a previous drawing, as well as current interest rates for investments long-term. For every $2 that is spent on a ticket, about 32% is allocated to the prize pool.
As far as Power Play, this is an additional feature that is added on to the Florida Powerball game and offers players the chance to win as much as $2 million. When a ticket is purchased, you can add another $1 to play the Power Play and this allows you a chance to win as much as 4 times the non-jackpot prize. If you can match 5 numbers, that is $2 million!
How to play Florida Powerball?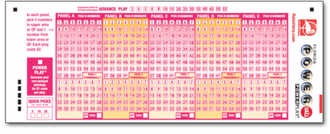 Playing Florida Powerball allows you the chance to win a huge jackpot as well as many other prizes. You can find a slip at any authorized seller and each panel has 5 panels.
Choose 5 numbers ranging from 1-59 in the upper area or you can always use the Quick Pick option. This will let the terminal automatically choose numbers for you.
Choose your Florida Powerball number ranging from 1-35 in the lower part of the slip. You again can use the Quick Pick option to choose a random Powerball number.
If you want, you can pay $1 extra and play the Power Play as well. This is going to apply to all panels and also the Quick Pick numbers that are played on the slip. This allows you to have a chance to win 4 times more.
Drawings for the Florida Powerball are held on Wednesday and Saturday nights at 10:59. If you are a winner, you have 180 days to claim your prize.
Claiming Your Prize
You want to claim your prize at a Florida lottery retailer or a district office within 180 days. However, for faster redemption of your prize, you can fill out the back of the ticket and take it to any authorized dealer for verification and validation. This is the only way to claim a prize.
If you win less than $600, you can claim your prize at any authorized Florida Powerball location. The headquarters are located in Tallahassee. Having winnings of less than $600 isn't going to require you to fill out a Claim Form unless you get directed to.
For prizes ranging from $600-$250,000 you need to go to the headquarters located in Tallahassee or at a Florida Powerball district office. For any prize that is greater than $250,000 you will need to go to the headquarters.
If you are claiming your prize by mail and have a prize of $250,000 or less, you can mail your ticket to the Florida Lottery. You need to send in a copy of your ID as well for prizes of $600 or more. You will need to fill out a Claim Form and send in the copy of your ID and the ticket.
You need to postmark your envelope on the 60th day at least for scratch-off games and for the Florida Powerball winnings you need to have it sent and postmarked before the 180th day.
Prize Options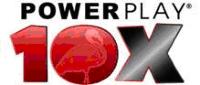 You can have your winnings paid out to you in a few different ways.
Annuities: Florida Powerball and the Florida Lotto have the option to have the prize paid out in 30 annual payments. Mega Money is paid out in 20 annual payments.
Cash Options: The Florida Powerball, Florida Lotto and Mega Money as well as certain scratch-off games can be paid out in one lump sum or you can have them paid in annual payments. The payment to you can be made by check or even a wire transfer to either a brokerage or bank account. If this is chosen, you need to provide a voided check to the account you want the money transferred to. If this is the option you want, as a Florida Powerball winner you need to claim your prize within 60 days. If you don't claim it within 60 days your winnings will be paid out in annual payments.
You should take care to hold onto your ticket and never lose it. If you do, there is a harder chance to claim your winnings if you do win. You should store the ticket in a safe place and never expose it to sunlight or heat such as in the window, irons, or dryers. Also, never laminate your tickets and never expose them to food substances. This can happen from leaving it on the counter and never allow your ticket to get wet. This affects the ticket and if your ticket does get damaged, you can go to a retailer where they may be able to redeem it as long as the barcode is still intact.
Florida Powerball
SUN MON TUE

WED

THU FRI

SAT


Next Draw: Wed Aug 16, 2017
$430.00 Million
Change: +$74.00 Million