Florida Pick 3 Midday Results, Intelligent Picks, Lotto Wheels
Updated: Wednesday, November 29th, 2023 05:53 AM
Florida Pick 3 Midday | FL Pick 3 Midday Results | Flalottery Pick 3 Midday
#
Draw Date
Winning Numbers
Wed Nov 29, 2023
Tue Nov 28, 2023
Mon Nov 27, 2023
Sun Nov 26, 2023
Sat Nov 25, 2023
Fri Nov 24, 2023
Thu Nov 23, 2023
Wed Nov 22, 2023
Tue Nov 21, 2023
Mon Nov 20, 2023
Place mouse over or click to view

Florida(FL) Pick 3 Midday Prizes and Odds
Florida Pick 3 Midday News and Payout for Sunday, July 31st, 2016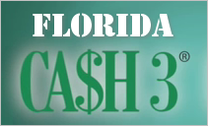 Updated: Sunday, July 31, 2016 01:48 PM
The Florida Cash 3 Midday winning numbers for the Sunday, July 31st, 2016 drawing were 5-1-2. The next Florida Cash 3 Midday midday drawing is going to be 1:30 pm, Monday, August 1st, 2016, Eastern Time.
In the midday Florida Cash 3 Midday drawing on Sunday, July 31st, 2016, 2642 winners share $$307,895 in prizes. In the past 1 year, there were a minimum of 530 to maximum of 7,998 winning tickets sold in a single drawing of Florida Cash 3 Midday. The average winning tickets sold were 1,613.The total payout ranged from $51,705 to $3,129,215, with an average of $213,429 total prize payout.
Cash 3 Midday game drawings occur daily around 1:30 PM Eastern Time. To play Cash 3 Midday game, go to any lottery retailer, pick a Florida Cash 3 Midday playcard. Choose three digit numbers in each game panel you want to play. In every game panle, choose a wager type from one below:
Straight
Box
Straight/Box
1-Off
Front Pair
Back Pair
Combo
To know more about what play types are, please ask the store clerk for a Cash 3 Midday brochure where complete explanations of bet types can be found. Use only black or blue pencil or pen for marking with heavy vertical marks. If you are not able to think of any 3 numbers to bet, you can just mark the Quick Pick option to have numbers selected for you randomly. After you are done, pass the completed playcard to the lottery retailer for processing.
Click here for detailed information of Florida Pick 3 Midday payout and news.
Florida Cash 3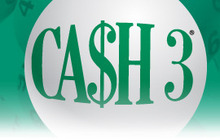 Florida Cash 3 is a fun way to pass your days in the Sunshine State. The game is easy, simple, and fun, and millions of people are winning all the time.
When you're thinking about playing Florida Cash 3 for the first time, consider some different strategies. There are many ways you can play the game, but not everyone who plays will win. Some who play more often than others, however, will find that they're winning a far greater deal of the time because of the strategies they employ. If you begin to think of some, you too could be taking home millions of dollars!
About the Game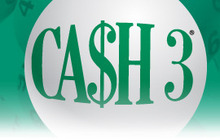 Florida Cash 3 is one of the many exciting on-line lottery games that Florida Lottery has to offer. And boy, are they popular games! Florida Lottery tells us that $1.28 billion of the money that they've collected since the on-line games began has gone to schools since the program started. That's 5% of the state's budget for education right there, and that comes mainly from people just like you who spend only $1 for some fun and a chance to take home millions of dollars.
Florida Cash 3 drawings are held each day with a live feed at 1:30 PM (EST), and again at 7:57 PM (EST). The game employs three ball machines, and the balls are numbered 1 to 9. Three balls are drawn from the different machines, and the lucky winner who matches three of the numbers, regardless of order or depending on order, whichever option was chosen when the ticket was bought, can win up to $500.
Beginning in August 2010, Florida Cash 3 started a 1-OFF selection, which enabled players to select 26 new combinations of their number going one-up or one-down. If you're number matches, then you will win $250. If you get the 1-OFF number playing this way, you can get $10. That's pretty good off of only a $1 or 50-cent ticket.
Florida Cash 3 How to Play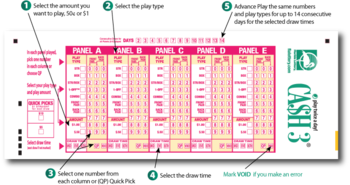 Playing Florida Cash 3 is exciting and easy. The first thing that you need to know is that Florida Cash 3 is played on-line. Yes, that means that you will need a computer to play. There are many easy ways to do that, and many exciting and interesting site on-line that are more than willing to help you.
When you play Florida Cash 3 you need to select only three numbers. These numbers can be any number you want between 0 and 9. When you select your numbers, remember a few things.
Strategy: There are many different ways to win this seemingly simple game. People have won millions by using strategy as their ally.
Creativity: When you play Florida Cash 3, you want to be creative with your numbers, especially if you're playing multiple tickets. The last thing you want to do is play the same three numbers. If you play Florida Cash 3, you have a very good chance of winning regardless of the order of your number selections.
More about Florida Cash 3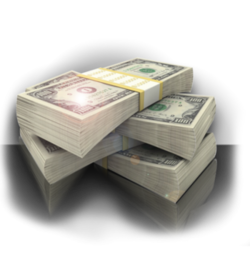 Many players of Florida Cash 3 discuss their winning strategies on-line or with friends. One of the exciting options they often talk about is the Box Choice.
The Box Option: This option means that the three numbers that you choose can be in just about any order. So if the winning number that day was 578, that means if you played 875, you would win. The reason is that the numbers were all the same. See, it doesn't matter where you have the numbers in the box, so long as you have the numbers.
The Straight Option: This option is good if you like things to be in order. When you play this game all three of your winning numbers must be in the same order as they were drawn. For instance, if 578 were the winning three numbers, and you had selected 875, you would unfortunately not win. While they have the same numbers as the box option, they are just not in the same order, so you would have a losing ticket on your hands.
Straight/Box Option: This choice is a combination of the box option and the straight option. This option means that you will often get half of the winning amount. Let's take our previous example. If the winning number is 578 and you had chosen 875, you would be a winner because you have the box. In this case, though, the winning amount will be half of the normal amount paid for a regular box choice.
Odds Option: The odds when playing Florida Cash 3 are 333 to 1. You can improve these odds drastically if you buy a 50-cent box ticket. This is when a number wins when it's drawn in a sequence. This will allow you to not select any number that may repeat itself. That means if you're playing 578, you don't need to play 875. You can really cut your play price in half when you do that.
Money Option: Try to play the money system if you're not worrying about buying a lot of tickets. If you spend $18 to buy 36 tickets, and then you win, your cash winnings will be $40. That will give you a handsome $22 profit. If you sadly lose, you can play the same tickets the very next day, but this time just buy two of each of the tickets. That will bring your total cost to $54 for the two days, but if you now win, you'll take home $80, which is a profit of $26. If you still lose, do the same the next day, but this time only buy for of each of the tickets. You may not think this is a good strategy, but many who have stuck out the arduous losing streak have profited handsomely in the end.
When it comes to playing Florida Cash 3 you need to select the right strategy that's going to work for you. Think about how you want to play the game, how much you want to spend, and how much you think you could really profit if you took Florida Cash 3 seriously. You could be the next lucky jackpot winner today if you continue to play this wondrous game!
Florida Pick 3

SUN

MON

TUE

WED

THU

FRI

SAT


Pick 3 Midday
Next Draw: Thu Nov 30, 2023
Pick 3 Evening
Next Draw: Wed Nov 29, 2023